Rebelstar – Fast and Furious | Single
Erik van Dijk | 27 augustus 2021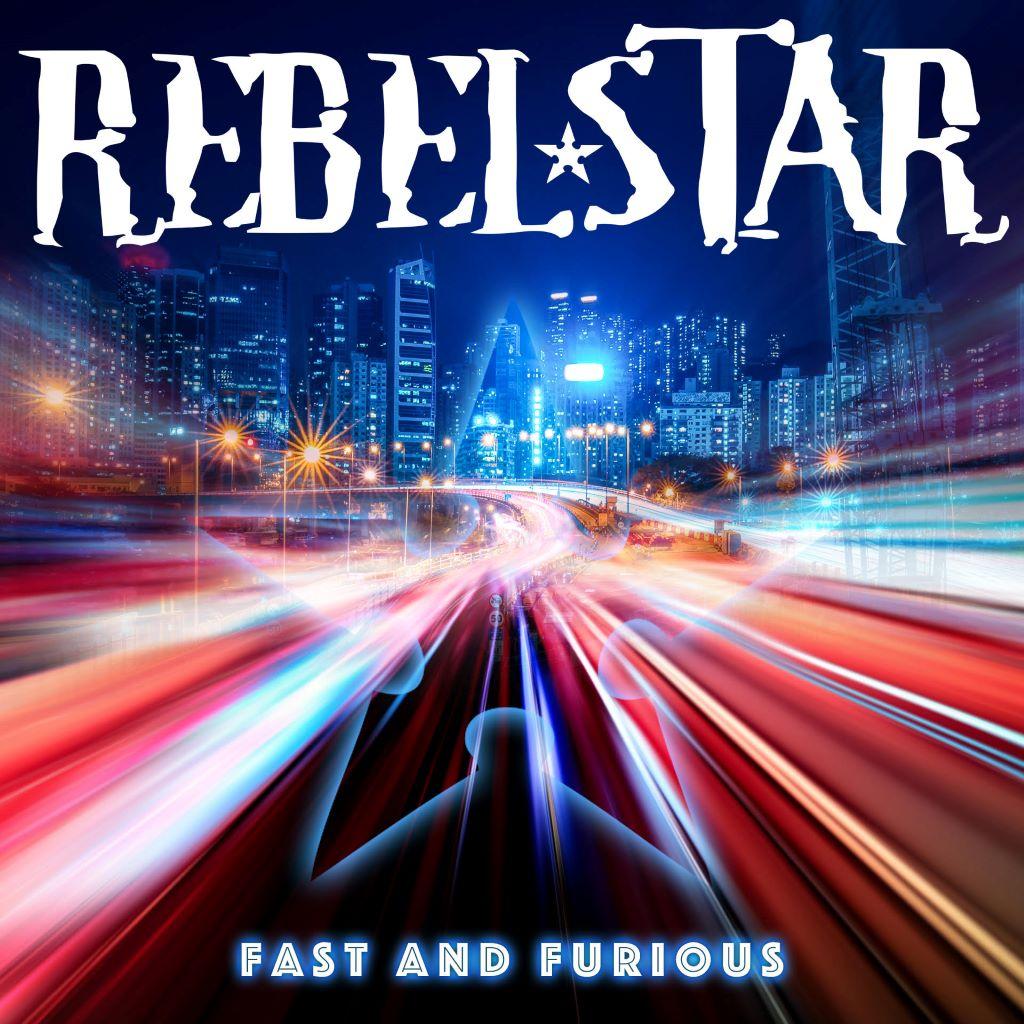 De Nederlandse hard rock band Rebelstar is terug. De band, ontstaan in 2008, bracht in 2010 het debuut album 'Permanent Disaster' uit en in 2014 de opvolger 'Rebelstar II'. Het is dus zeven jaar geleden en het werd dus wel weer eens tijd dat we iets van de band horen. We moeten het eerst doen met de single 'Fast and Furious' en naar verluidt krijgt de single nog dit jaar opvolging.
Rebelstar heeft niet stil gezeten, in 2017/2018 was de band op tour met The
United Voices Of Rock met de Nederlandse zangers Jan van Feggelen (Bodine), Robert Soeterboek (Highway Chile), Stan Verbraak (Helloïse) en Leon Goewie (Vengeance) en daarna verscheen er nog de single 'All messed Up' met Kiss gitarist Bruce Kulick, maar verder bleef het dus stil. Rebelstar is terug, maar heeft wel met een gewijzigde line up. Zo vinden we naast zanger / gitarist Serge Naberman op de bas Bart 'Dus' Pellinkhof, op gitaar Conrad Hultermans (o.a. X-Tinxion) en achter de drums Ciro Palma (o.a. ex-Within Temptation).
De nieuwe single 'Fast and Furious' doet in ieder geval niet onder voor het oude werk, lekkere melodische rock met heavy en catchy gitaar riffs. De nieuwe single heeft een lekker beukende riff en klinkt pakkend. Eeen nummer met kop en staart, en een sterke gitaarsolo. Ook de vocalen van Serge zijn onverminderd sterk, harmonieus met af en toe een hoge uithaal en een tikje glam. Al met al een lekker klinkende single die doet verlangen naar meer.
01. Fast and Furious 03:39
Line up:
Serge Naberman – Vocals/Guitars
Conrad Hultermans – Guitars
Bart 'Dus' Pellinkhof – Bass
Ciro Palma – Drums