Final Decree - Dark Before the Dawn | Single
Erik van Dijk | 2 september 2021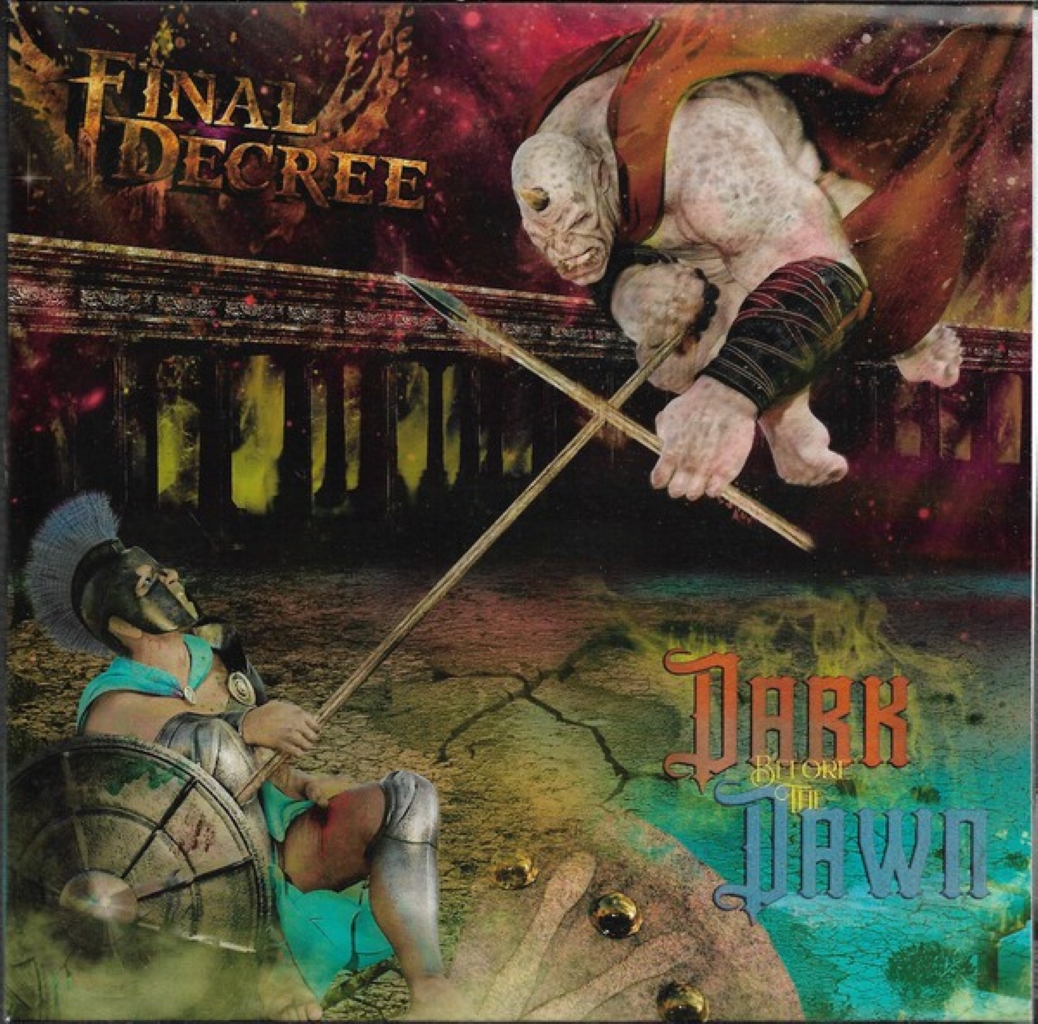 Final Decree is een heavy / thrash metal band uit Los Angeles, Californië ontstaan in 2016. De band bestaat uit voormalige leden van bands als Hirax, Heretic, Steel Vengeance en Deliverance en bracht onlangs de eerste release uit. We hebben het hier over de single 'Dark Before the Dawn' welke in een oplage van 500 stuks verscheen via Headbangers Records / Big Bad Wolf Records.
Het titelnummer 'Dark Before the Dawn' is een lekkere heavy thrasher die mijn goedkeuring wel kan dragen. De ietwat rauwe vocalen van zanger Sammy DeJohn op een lekkere thrash riff en strakke drums van Jorge Iacobellis klinken solide zonder ergens vernieuwend te zijn. Vernieuwend mag je ook eigenlijk niet verwachten, deze ouwe rotten zijn door de wol geverfd en lopen al mee in de metal scene sinds de jaren 80.
Op de B-kant vinden we het nummer 'Mirror Mirror' en dit nummer lijkt aanvankelijk uit een ander vaatje te tappen. Het nummer neigt meer naar heavy metal en de vocalen zijn minder rauw en met incidentele hoge uithalen. Het nummer staat bol van de gitaarsolo's en luistert lekker weg. Uiteindelijk gaat het tempo nog wat een omhoog onder aanvoering van de drums.
Final Decree brengt een aangename single uit en beide songs zijn meer dan het aanhoren waard. Ik ben dan ook benieuwd of er binnenkort een volledig album gaat verschijnen.
Side A
01. Dark Before the Dawn
Side B
02. Mirror Mirror
Uitgever: Headbangers Records / Big Bad Wolf Records
Line up:
Cesar Ceregatti – Bass
Jorge Iacobellis – Drums
Sammy DeJohn – Vocals
Glenn Rogers – Guitars