Eerste namen voor Into The Grave 2022.
We vieren de 10e jubileumeditie in 2022! Dit kon helaas niet in 2020 of 2021, of in ieder geval niet zoals wij het voor ogen hadden, dus dit gaan we heel dik inhalen op 10, 11 en 12 juni 2022.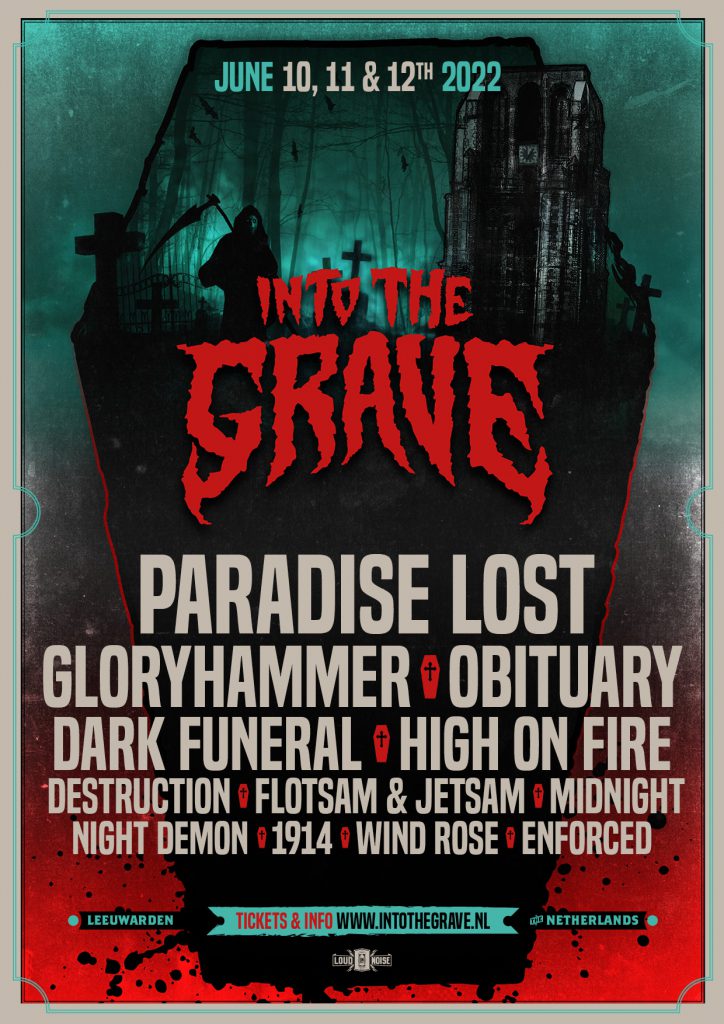 Een paar bands die in 2020 geboekt stonden hebben mee kunnen nemen én nieuwe namen. Vol enthousiasme kunnen we aankondigen dat de volgende bands hebben bevestigd:
Paradise Lost, Gloryhammer, Obituary, Dark Funeral, High On Fire, Destruction, Flotsam and Jetsam, Midnight, Night Demon, 1914, Wind Rose en Enforced.
Het mooie is dat er nog veel meer komt. Zodra we meer nieuwe namen hebben kondigen we dit aan. Check onze socials en website voor meer informatie. Reeds gekochte tickets blijven geldig. Koop jouw dag of combi ticket hier
Into The Grave




Datum: 10, 11, 12 juni 2022




Locatie: Oldehoofsterkerkhof, Leeuwarden