Jawohl! DAS (sehr kleine) OKTOBER METALFESTCHEN.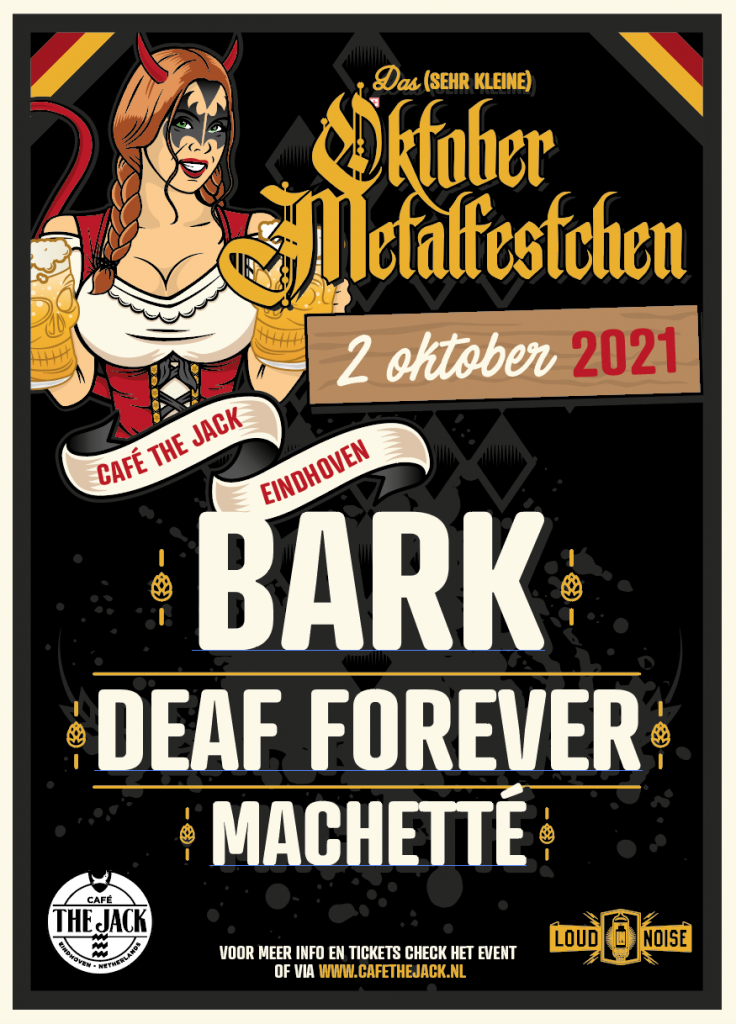 Op zaterdag 2 oktober 2021 doen we een mini editie van Das Oktober
Metalfest in Café The Jack omdat er nooit genoeg feestjes kunnen zijn!

De losgeslagen honden van BARK, de Eindhovense Motorhead tribute band
Deaf Förever – Motörhead Tribute en de energieke hardrockers Machetté
zijn van de partij en gaan voor een mooi feest zorgen. 
Natuurlijk gaan we veel bier drinken, komt DJ Robabilly de nodige meezingers draaien én
kun je bratwurst eten. Jetzt geht's loss
Om 16:00 gaan de tickets in de voorverkoop via het event of ga naar
www.cafethejack.nl. 
Wees er snel bij want er zijn maar 150 tickets inclusief skullpul!
Zaterdag 2 oktober
Café The Jack
Stratumseind 55, Eindhoven
Kaarten koop je

hier