Alex Thrasher | 3 september 2020
Finally, 10 years after the previous album (The evolution of chaos), the new album of the Bay Area thrashers Heathen will be released on September 18th: Empire of the Blind. This occasion gives an excellent reason to extensively speak to Kragen Lum, who wrote the entire album (music and lyrics!) and get some background knowledge about this album.The re-release of the previous album, the COVID-19 pandemic, the downside of social media and upcoming thrashbands are other discussed topics.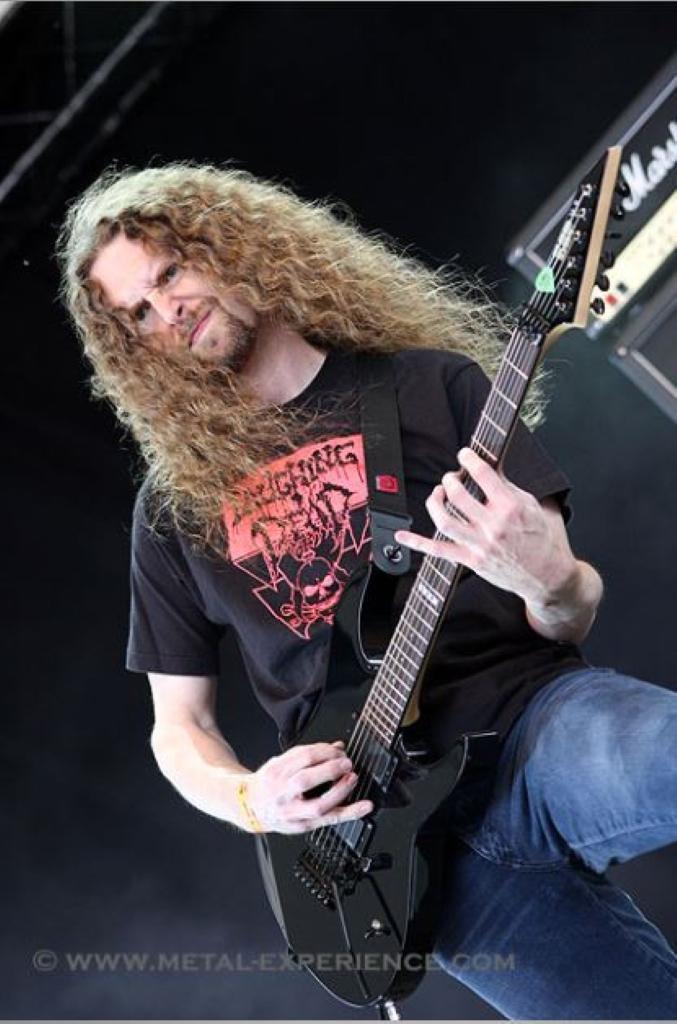 COVID-

19
When I raise my bottle of beer to the screen at our outstanding Skype-connection, Kragen Lum laughs: "It's 11.30 am here in Little Rock, Arkansas; so I'll pass haha!". During the introduction and providing further information about Metal Experience Kragen listens carefully and asks to give his regards to his friend Eus Straver. At times like these the subject of COVID-19 can't be avoided, so I ask him if he and his loved ones are healthy, Kragen tells me that thankfully everything is okay and nobody he knows has been sick. Of course, I also ask him how he has been keeping busy now that they're not touring. Kragen: "I am actually quite busy with promotional stuff regarding the new album. I handle merchandise from my home and besides being manager of the band I'm also a member of the Exodus management team. By the way, they will start recording their new album next week."
Re-release previous album
Apparently he has not been bored these past few months! I am curious to find out why the previous album (The Evolution of Chaos) has been re-released earlier this year (originally released in 2010). Were they afraid that thrashers had forgotten about Heathen? Kragen laughs and explains that is has a completely different reason. "We weren't at all satisfied with the original sound. Besides that, we still had a Jon Torres song, who sadly passed away in 2013. As a tribute to him, we wanted to release this. Also we had some recordings from Japan and we wanted to use that footage for a DVD. This combined gave us a great reason for this re-release and I think it's become a nice package." I can only agree with that and state that the vinyl release (gatefold, double blue vinyl) is beautiful at its fullest upon folding out.

The new album
Next subject is the new album 'Empire of the blind'. I compliment Kragen for writing all songs and lyrics and that the album sounds as a genuine Heathen one, with an even more melodic edge. Kragen is visibly happy with this remark and explains that it has taken quite some time to write it. "The first ideas for new songs surfaced in 2012 and have evolved over the course of a few years. The four years after that have been a blur for Lee Altus and myself touring with Exodus." Kragen explains that he experiences complete freedom in writing songs within Heathen. Kragen knows what a Heathen song is supposed to sound like; Bay Area thrash metal with a touch of NWOBHM and influenced by bands like Rainbow and Thin Lizzy. I ask him about his album favourites knowing that it must be hard to pick one; obviously they're all his babies. Kragen agrees but still picks the title track; "I am very proud of this song. It has developed over time into a catchy and accessible song". Kragen says that it's one of the best songs he has ever written. It is in fact one of my personal favourites, like the thrash-grenade 'The Gods divide'. I ask him if it has a religious side to it, but Kragen refutes that: "Not, this is more about politicians using the populations as pawns for their own benefit.". You can feel the song's riffs go right through your body, but more about that in an upcoming album review.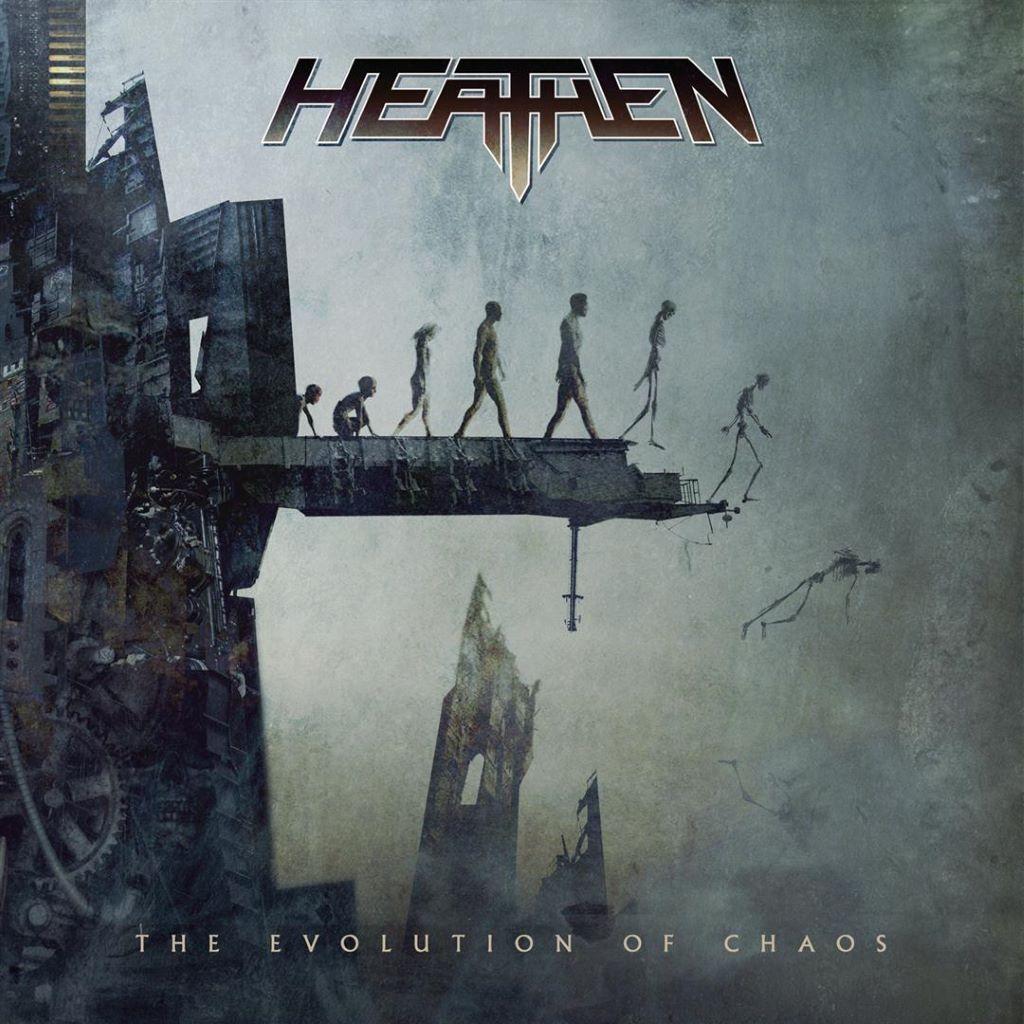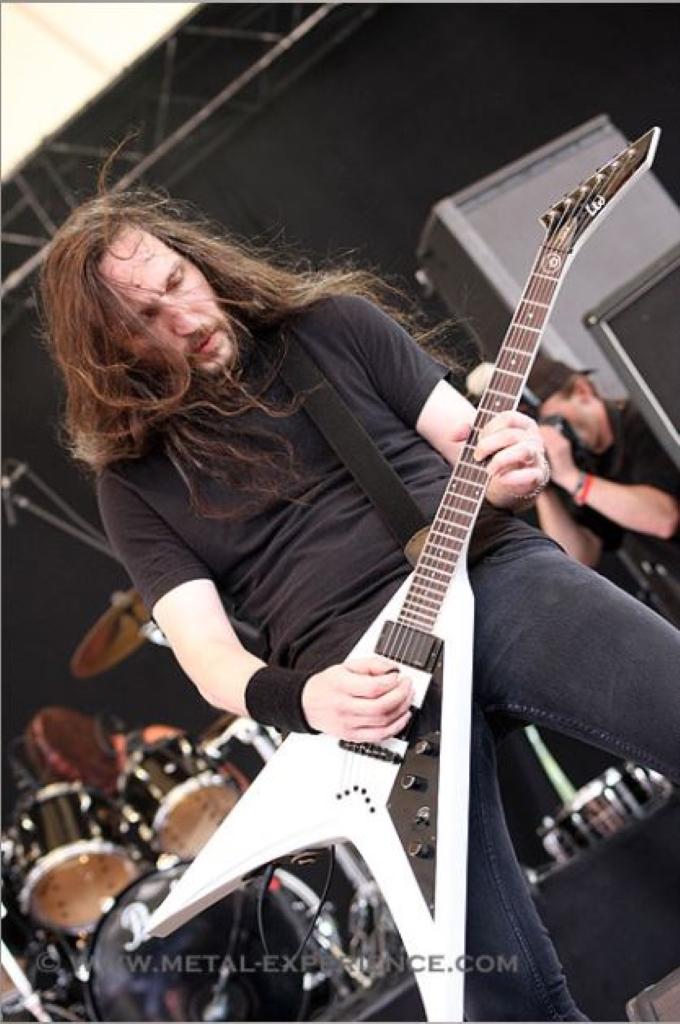 I'm also curious as to why Lee Altus hasn't written any songs for the album. After all, he is the band leader and has written approximately 70% of the songs on the previous album. Is he saving his best ones for the new Exodus record? Kragen laughs and states that indeed Lee has written some songs, but they weren't full songs. They will most likely end up on the next album. Kragen emphasizes that Lee has certainly added Heathen qualities to Exodus: "The Ballad of Leonard and Charles could have easily featured on a Heathen album." Upon discussing the band structure, again Jon Torres comes up. Kragen is silent for a moment, but then quickly resumes: "Jon's passing was one of the many unfortunate losses over the years. With 'Shrine of Apathy' I wrote them a tribute on this new album." Jon Torres has been replaced by Jason Mirza, who Kragen has known since playing in his other band Psychosis. On drums Jim de Maria, also known for his drum contribution to Toxik.
The artwork
Naturally we talk about the artwork; the new album cover designed by Travis Smith, looks impressive. Kragen explains that he was inspired by poster art for the movie 'Escape from New York', with the giant head of the Statue of Liberty fallen. He wanted this apocalyptic appearance for the new album. They purposely chose a different color scheme for this one. "Previous covers were more blueish, we now selected more red to emphasize society's urgency." The blindfolded skull requires further explaining: are we too blind to see that we're destroying our own kingdom (earth)? Kragen reflects and adds that this also represents the destruction of humanity by social media: "Anyone can post whatever they like and do harm, this makes me angry. Social media content is mostly superficial." Fortunately Kragen's music speaks for him.
Thrash is back
During the interview we address the fact that thrash metal is more alive than ever; over the past decade not only the bigger names (Slayer, Testament, Sepultura, Exodus, Onslaught) have released classic records, a batch of relatively new bands have brought out some pretty digestible albums (Havok, Warbringer, Warcurse, Schrapnel). Kragen sits up a bit and confirms that indeed our music is doing well. Speaking about the new bands provides a promotional opportunity for Warcurse and Potential Threat S.F. (not coincidentally the bands Heathen was supposed to tour Europe with during springtime). Kragen: "Yeah, Warcurse and Potential Threat S.F. really have a lot to offer. Warcurse will be signing with a larger label soon, but I can't reveal that name yet. Both bands deserve a bigger audience and that's the reason we wanted to tour with them." I can only agree with that one; both records are in my collection as it should be in any thrash fan's. All the more reason to regret the cancellation of the tour; I'm sure both bands could have benefitted and sell more albums. Although replanning the tour is still an option, of course touring with Toxik is a possibility. Kragen nods: "Yes, they're working on a new album and Jim is in a condition where he can do two shows a night".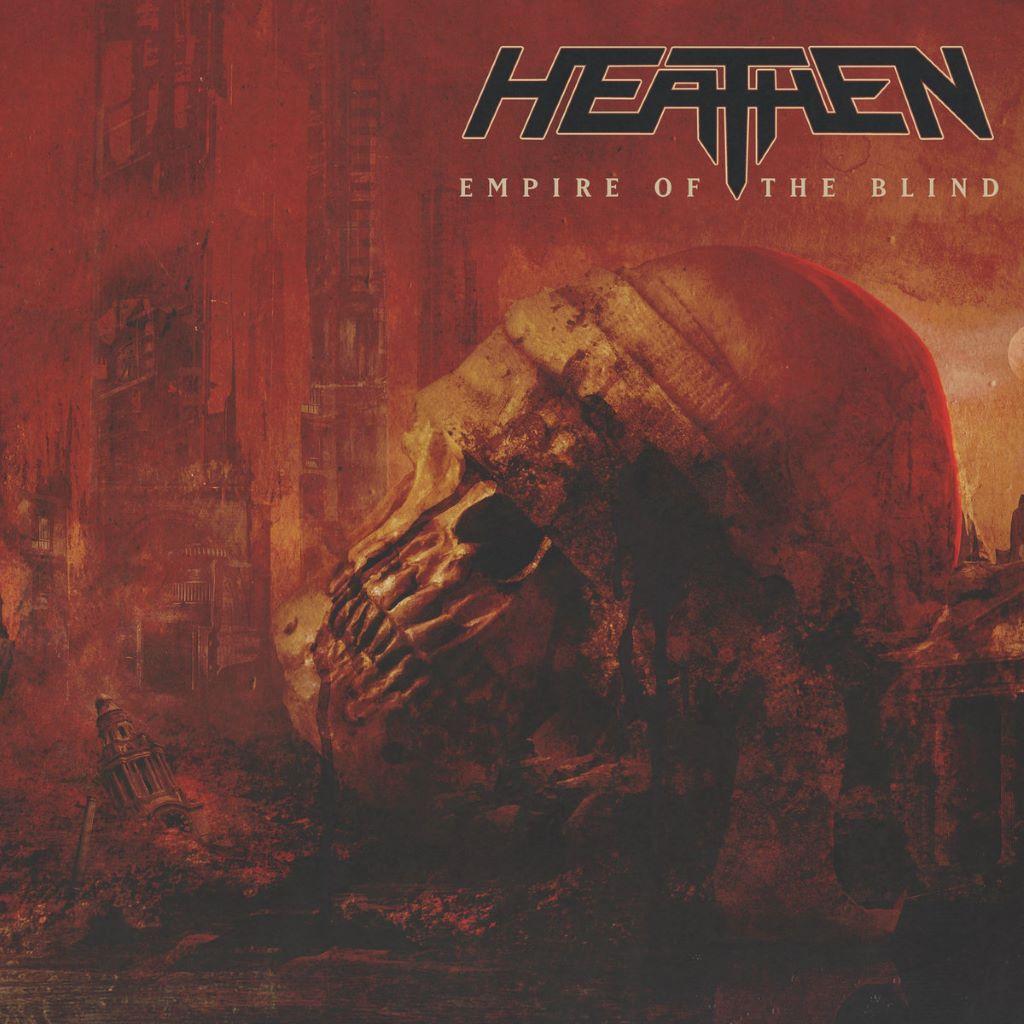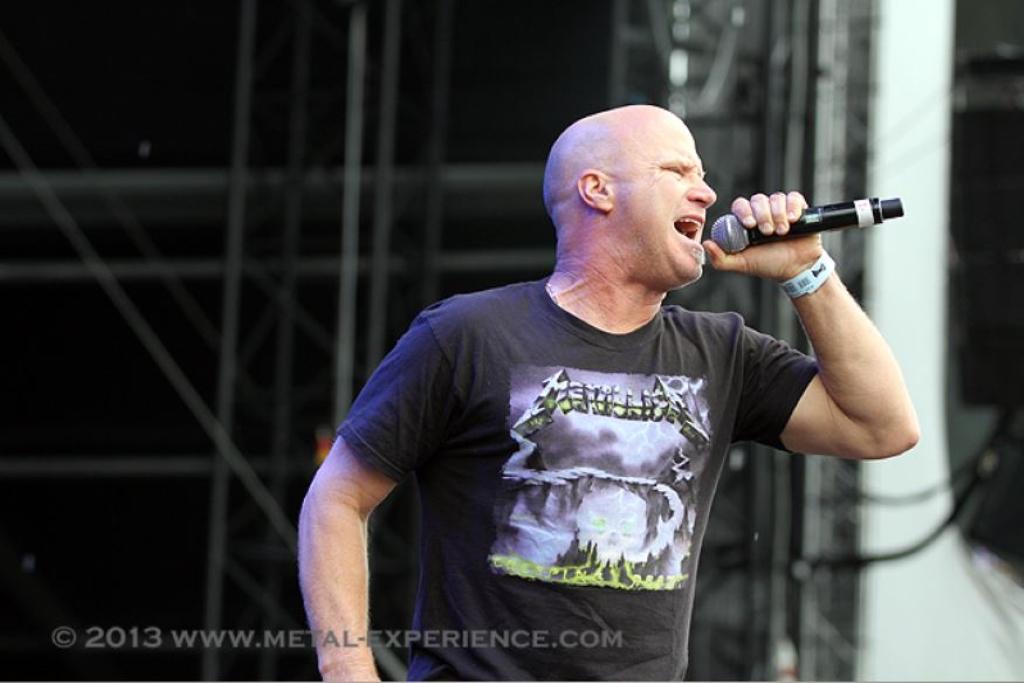 The fans
Finally we address the fans; I express my gratitude for reacting to Facebook messages. Not just by Kragen, by all band members. Kragen reacts firmly: a lot of bands forget what it's all about; the connection between fans and the band. Kragen: "If it weren't for the fans there would be no band. It makes sense to be accessible to the fans. They are the real rock stars, buying our merchandise."
I thank Kragen for the interview and we agree upon raising a glass to the love for music when we meet again (Heathen in Baroeg Rotterdam?). Meanwhile I listen to the album once more, soon to be reviewed on Metal Experience.
This interview has been translated by IDS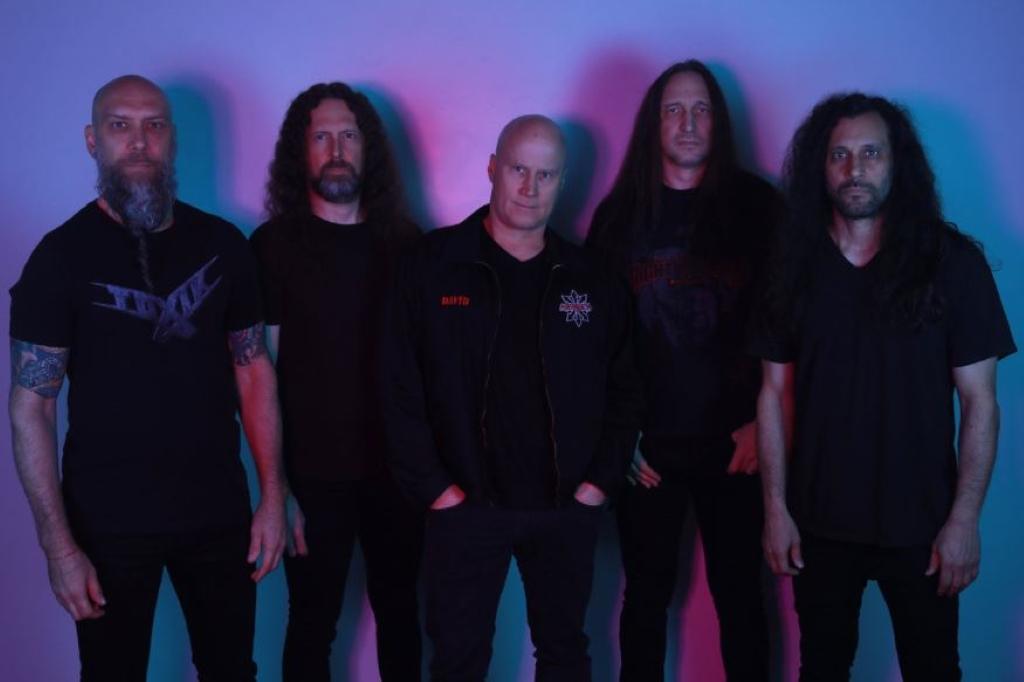 Members:
David White – Vocals
Lee Altus – Lead/Rhythm Guitars
Kragen Lum – Lead/Rhythm Guitars
Jason Mirza – Bass
Jim de Maria – Drums
Former Members:
Sam Kress – Lead Vocals
Jim Sanguinetti – Lead/Rhythm Guitars
Doug Piercy – Lead/Rhythm Guitars
Sven Soderlund – Lead/Rhythm Guitars
Ira Black – Lead/Rhythm Guitars
Terry Lauderdale – Lead/Rhythm Guitars
Eric Wong – Bass
Mike "Yaz" Jastremski – Bass
Manny Bravo – Bass
Vern McElroy – Bass
Marc Biedermann – Bass
Randy Laire – Bass
Jason Viebrookes – Bass
Jon Torres – Bass
Darren Minter – Drums
Carl Sacco – Drums
Mark Hernandez – Drums
Albums:
(1987) Breaking the Silence
(1991) Victims of Deception
(2004) Recovered EP
(2010) The Evolution of Chaos
(2020) Empire of the Blind